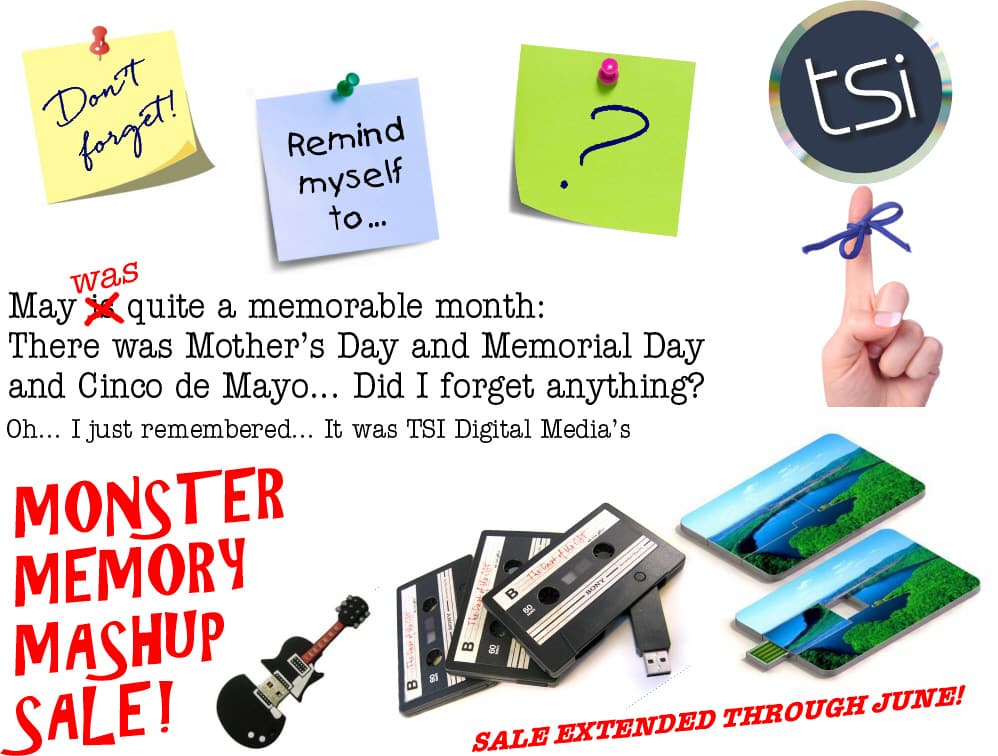 Now's the time to order your Custom Memory products that people just can't forget!
For a limited time, save on Flash Drives in all shapes and sizes.
Call 800-310-0800 now and mention the magic word FLASH to get your Monster Memory products at a price Mom is sure to love!
Welcome to TSI Digital Media, your one-stop source for CD, DVD, Hard Drive and USB/SD Storage Replication. TSI also features in-house Color Imaging and Printing for CD/DVD Discs, Booklets, Tray Cards, Posters, and DVD Clamshell Case Covers and Inserts.
But what sets TSI Digital Media apart from the rest is unparalleled personal service. From planning to production, an experienced team of TSI account representatives are here to help you realize your vision of a high-quality, professionally replicated product, whether it's ten copies or 10,000 (or more).
Call us today at 800-310-0800 to discuss your digital media needs, or select from the options below for more information.